The monetization platform network designed to grow your creative business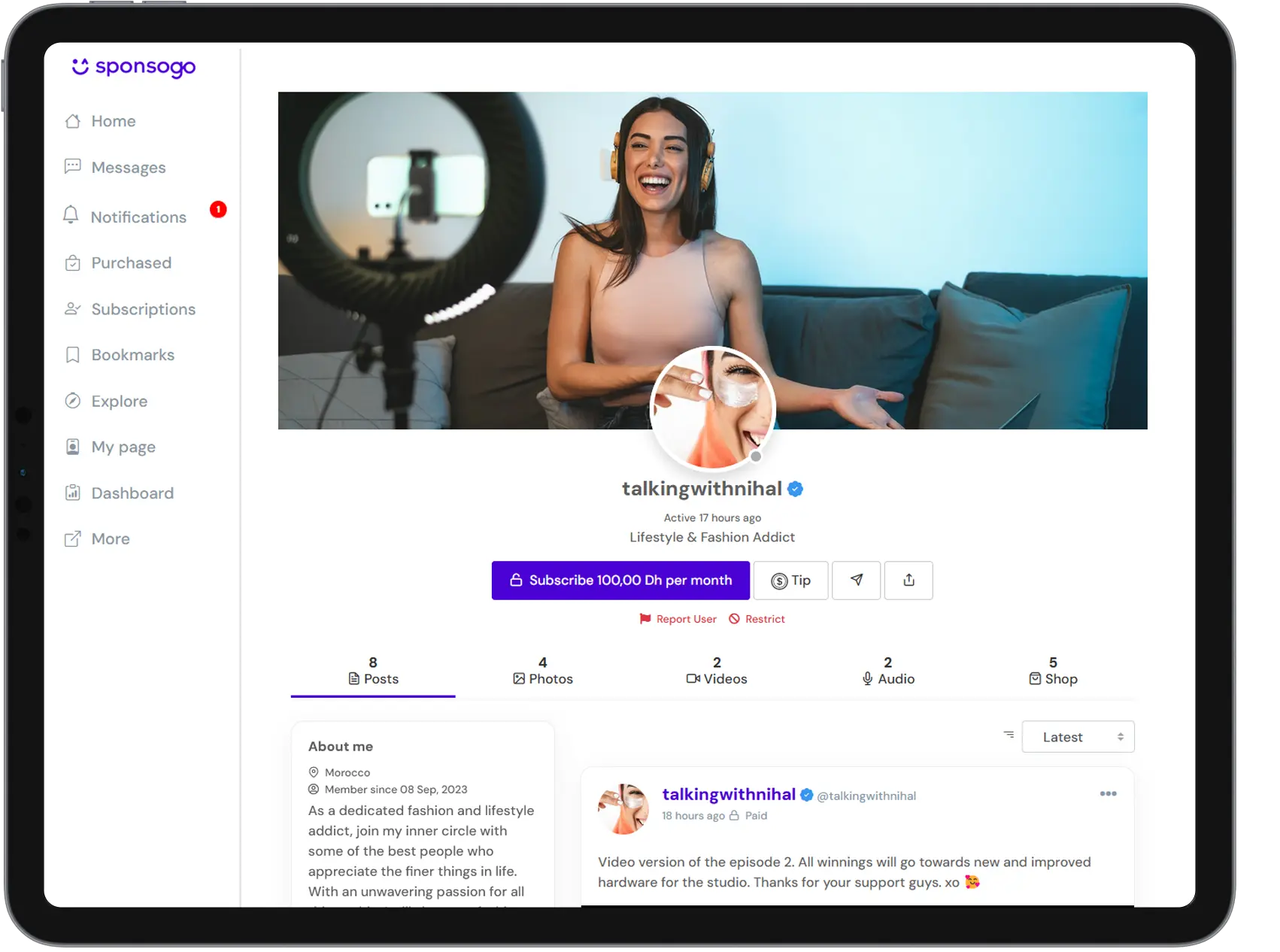 SponsoGo is a space designed to enable creators to easily and securely share their passion, services and art with their audience, while being rewarded for their work.
Creators can publish exclusive content such as videos, articles, artworks, tutorials and much more, and members subscribe to access them.
Find out how SponsoGo works and join our community today to be part of this creative adventure!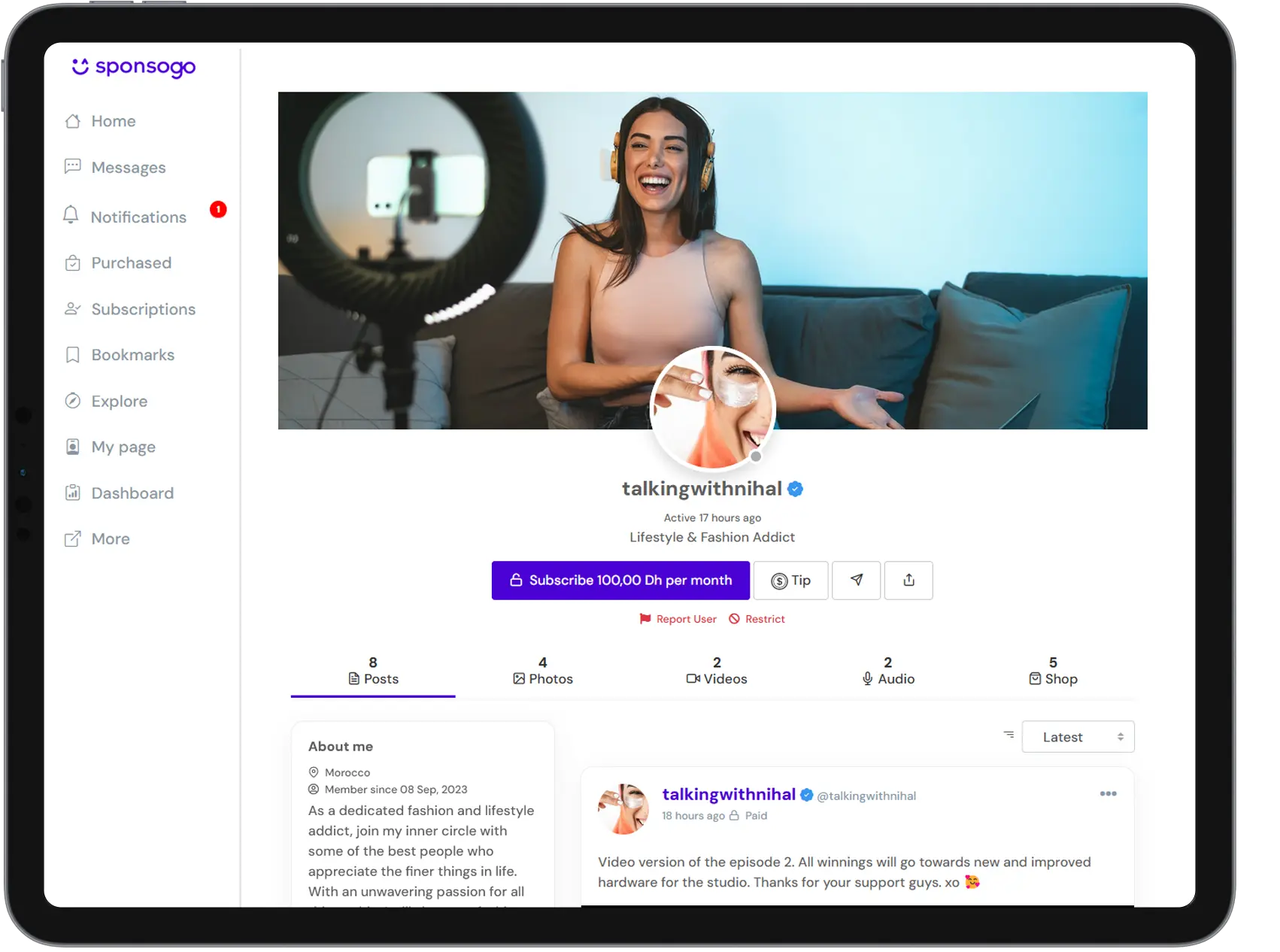 How to make money using Sponsogo?
All your sources of income
in a single app
SponsoGo simplifies the monetization of your content by grouping all its sources of revenue on a single, user-friendly platform.
Whether it's video viewing sales, subscriptions, one-to-one services, e-commerce or sponsored collaborations, everything is centralized for more efficient management, allowing you to concentrate on your passion and audience development. .
Create my account for free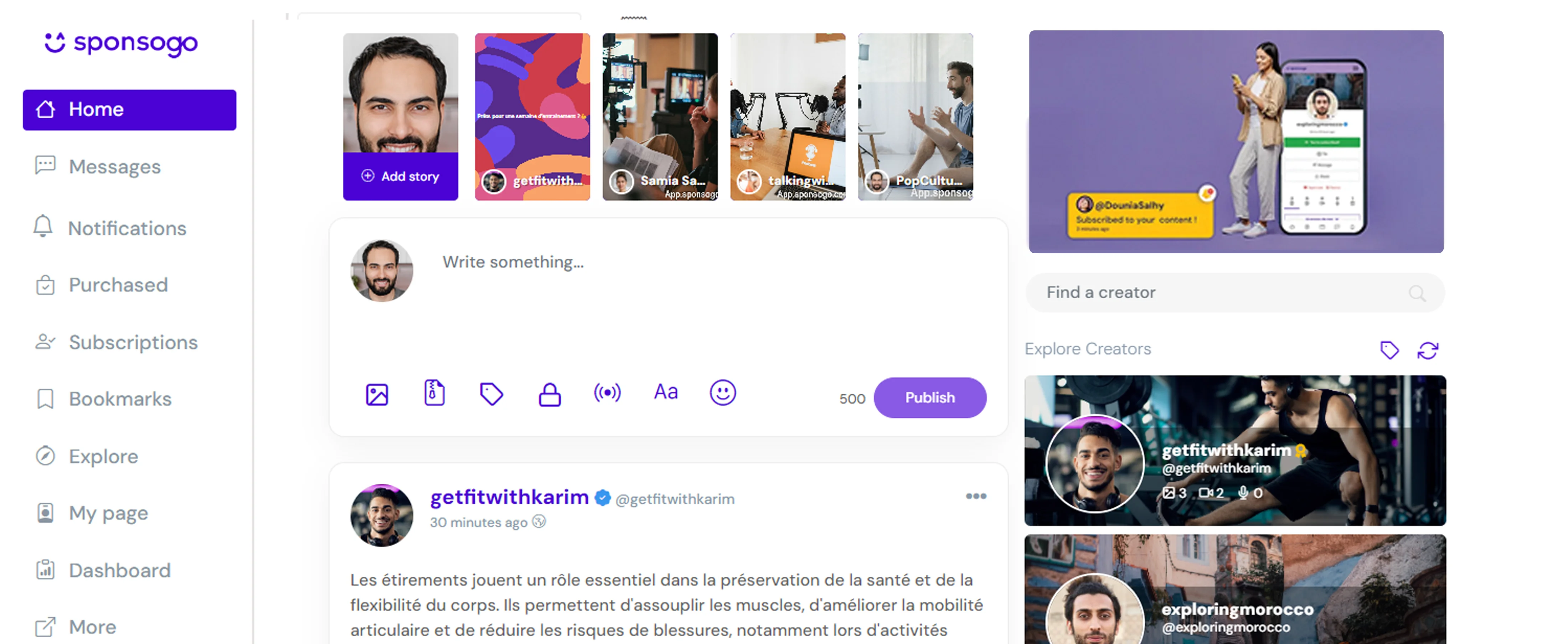 Your all-in-one platform, built for creators by creators
Sponsogo is a platform developed by a team of creators and creative professionals with over two decades of experience in the realms of arts, advertising, digital, and events, having achieved remarkable outcomes for some of the world's leading global brands.
By choosing Sponsogo, you gain access to genuine expertise in content monetization and marketing. Enjoy the ride!
Technical and sales support to meet your expectations
Need help with a transaction? Our advisors are at your disposal 7/7 by phone, email, instant messaging or WhatsApp. A Help & Support section is also available, with answers to the most frequently asked questions.
Stop chasing
your payments
Withdraw your earnings without any minimum amount requirements. Simply request your funds from your SponsoGo page, and we will send them to your bank account within 3-5 business days.
Cutting-edge
Infrastructure
Deliver a user experience to your paying members that matches the security, speed, smoothness, and user-friendliness of their favorite social networks.
A dedicated team
against piracy
Copyright is a very serious matter to us. We ensure you that we handle your content with extreme vigilance to prevent piracy of your creations or image.
Be comfortable with
your intimate communities
Create content with confidence and privacy by controlling access based on gender, age, or location. Our teams manually verify these settings to ensure you have a 100% authentificated  audience.
An online academy
to better monetize your content
Content creation is a profession. Learn the rules and mechanisms of monetization through a series of articles and instructional videos available free of charge to all content creators.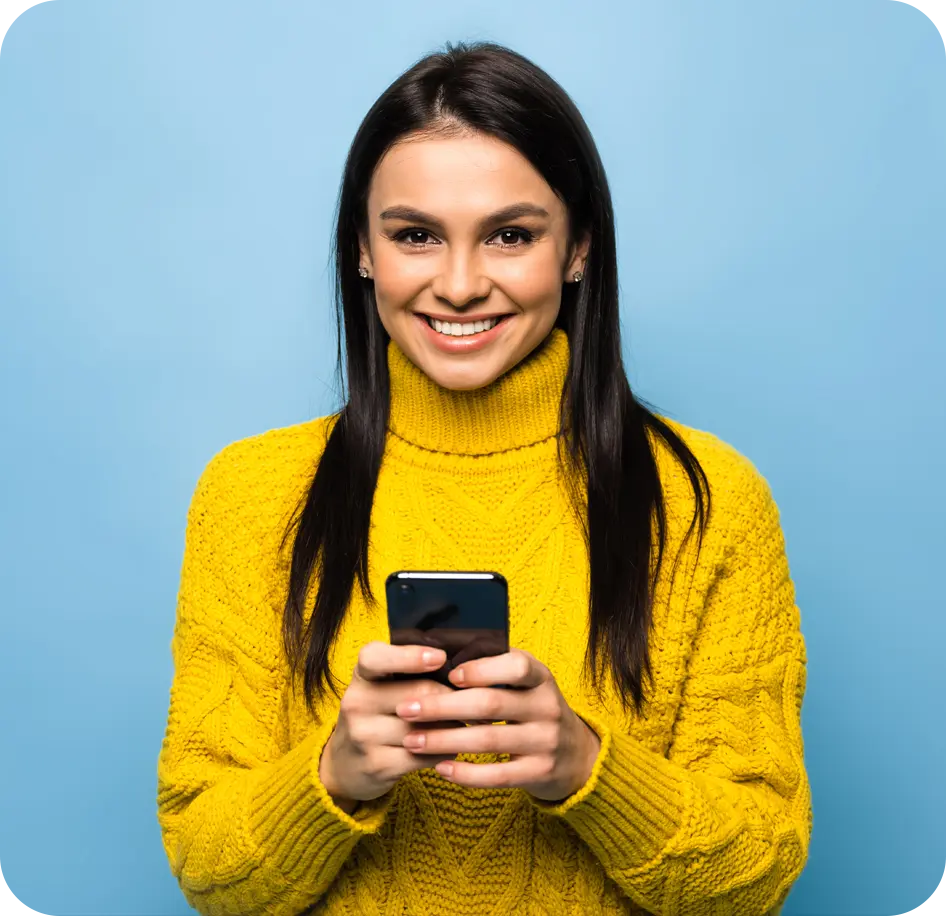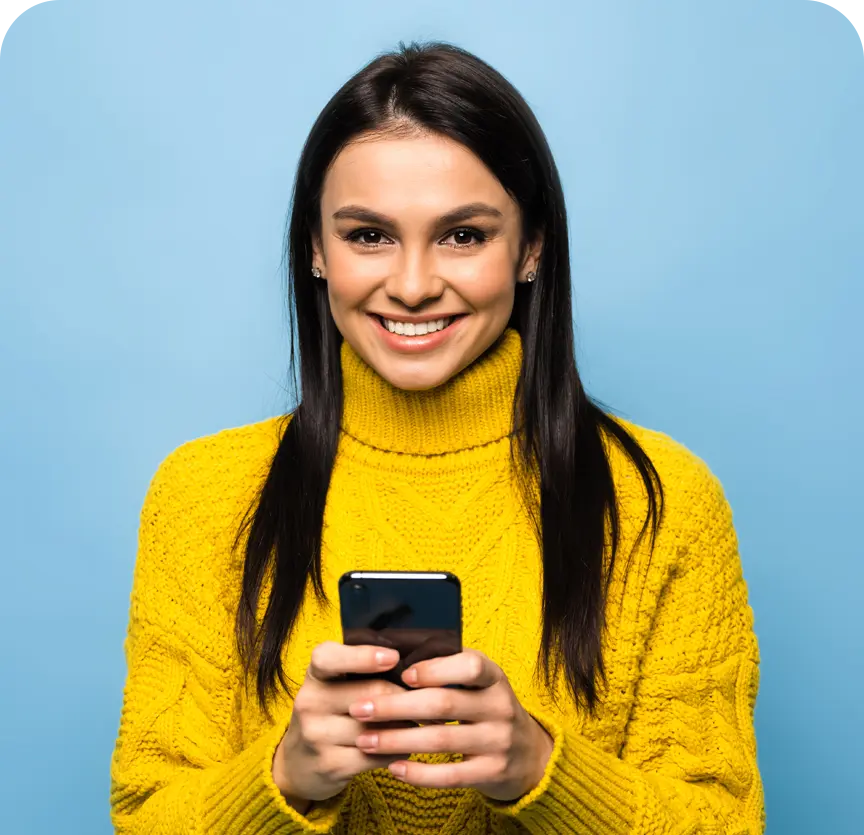 Delivering an unforgettable experience builds a loyal community
Every publication is a chance to provide valuable value to your paying audience by sharing your unique ideas, stories and skills. By inspiring, entertaining, educating and delighting, your content becomes an essential part of your loyal subscribers' lives.
Creating value is the secret to connecting, growing and thriving as a
content creator